Click here to browse the Bumpybooks collection.
Description
bumpybooks is a reading manual for anyone interested in helping a child learn to read and write. Created by Ann Edwards, Fellow of the Academy of Orton-Gillingham Practitioners and Educators, and artist/educator Karen Goldberg, bumpybooks is a powerful yet simple to use book that gives you the instructor the basic tools needed to HELP A STUDENT LEARN TO READ.
Learning to read is NOT instinctual, and for many it is a tremendous challenge. The ability to immediately recall the sound that is made when one sees a letter is the foundation from which one becomes a successful reader.
Many professionals in the field understand the complexities involved in teaching a student to read. Teachers spend hours of training, pouring through detailed manuals often leading to information overload and exhaustion. Our patented bumpybooks was designed with YOU in mind.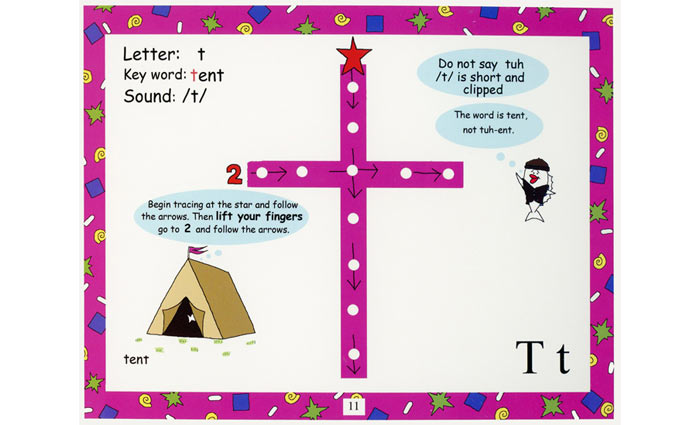 Whether you are a PROFESSIONAL in the field of education or a parent helping a child learn to read, our easy-to-use strategies and tips plus multi-sensory techniques throughout, simplify the process and engage your student.
bumpybooks utilizes an Orton-Gillingham, multi-sensory approach, delivering information in a cumulative, sequential manner that is designed to teach the structural base of the English language. It has been recognized by educators and parents alike across the country as an effective tool helping beginner readers and students that struggle, including students with dyslexia.